According to Redfin, there are 141 open houses in Seattle this weekend. Here are a few suggestions for your perusal:
3841 34th Ave W Unit D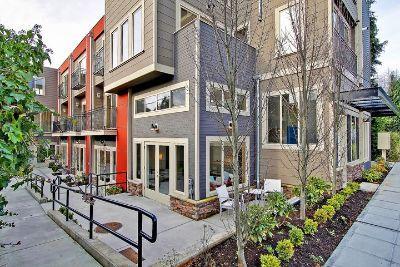 Sunday 2-4 pm
This two-bedroom unit was just completed three days ago. It's part of a new complex called Magnolia Live/Work 5. It comes with a large parking space, which I would advise you to use. God help you if you try to get out of Magnolia via public transit.
423 Ward St


Saturday & Sunday 1-4 pm
I love the big windows and high ceilings on this two-bedroom townhouse in Queen Anne.
2201 3rd Ave #2004


Sunday 1-3 pm
This two-bedroom unit has a nice view of the city from the 20th floor of The Grandview. For the price, it better come with that grand piano.
2614 S Lane St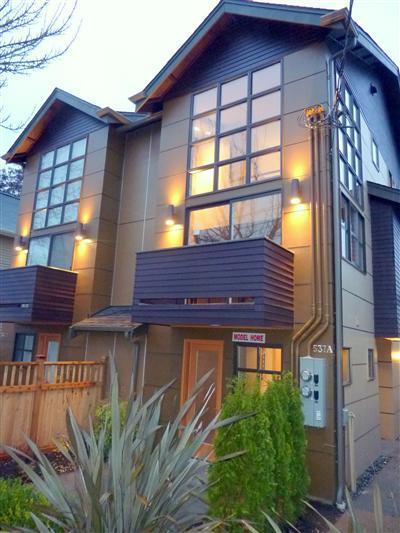 Sunday 1-4 pm
You best not be a Mary J Blige fan if you want this three-bedroom townhouse, because it is "loaded w/ drama." Walk in pantry, laundry room, AND custom wood cabinets. How much more drama could you put into 1,329 square feet?!
4801 41 Ave SW Unit D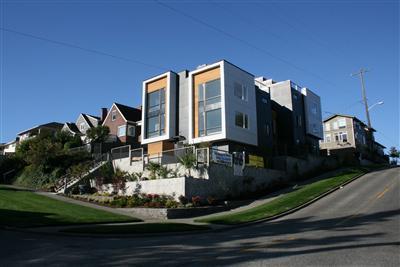 Saturday & Sunday 1-4 pm
Have you always wanted to live in an alien-like aluminum box surrounded by freakishly green grass? Pb Elemental has got you all sorts of covered. These three-bedroom townhouses are near the Alaska Junction in West Seattle. Check out Mashiko while you are there. You can thank me later.