According to Redfin, there were 56 condo and townhouse sales in Seattle last week. Here's a look at five of them:

The poshest of the posh this week was a $2.3 million purchase of a 2,500 square foot single-level two-bedroom condo in Capitol Hill's new(ish) luxury development Harvard & Highland. Two blocks west of volunteer park and two blocks south of Saint Mark's Cathedral (wonder what percentage of that building is Episcopalian…)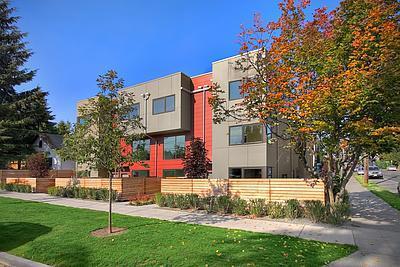 The buyer of this new townhouse in Ballard got a great deal. $230 per square foot, with heated floors, a little yard, and a tankless water heater. I love the exterior design!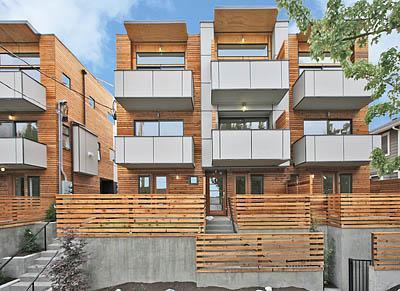 Remember this Beacon Hill townhouse we blogged about in February? Confidential to developers: People really do want a private guest suite with its own entrance for extended family whom we feel obliged to invite over but don't really want to interact with. Please make a note of it.

This top-floor beachfront penthouse near the Vashon Island Ferry sold for $378,950 this week. The complex has their very own private stretch of beach and a swimming pool. Nice!

Trace North sold this gorgeous one-bedroom unit for $276,500, quite a discount on the $299,950 it was listed for. I love the open floor plan and concrete floors.