Hoping to get in on some last minute tax credit action Trace Lofts and Trace North have cut prices on its remaining units.
Trace Lofts
#506 from $594,950 to $499,950. Now $635/sq. ft.
#407 from $399,950 to $369,950. Now $526/sq. ft.
#406 from $449,950 to $399,950. Now $507/sq. ft.
Trace North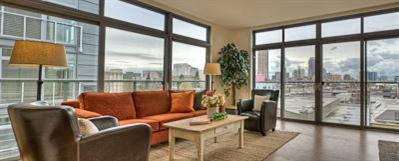 Trace North has also cut prices on some units:
#617 from $239,950 to $229,950. Now $487/sq. ft.
#515 $369,950 to $334,950. Now $518/sq. ft.
#618 $499,950 to $454,950. Now $566/sq. ft.
#403 $424,950 to $399,950. Now $497/sq. ft.
This is what the sales team has to say:
Trace is located at the heart of the Pike/Pine Triangle neighborhood on Capitol Hill, and scores a near-perfect 98 on www.walkscore.com. Earlier this week it was announced that downstairs neighbors Tavern Law and Barrio will be joined this summer by The Local Vine, a wine bar and restaurant.

Trace is over 70% sold and ready for immediate move-in and approved for 3.5% down FHA financing. There's just two weekends left to shop for a home and qualify for the Federal Tax Credit for First-Time Buyers, up to $8000 for qualified buyers who enter into contract by April 30, 2010.

Four model homes are open Friday through Mondays 12 to 6 p.m. For more information contact Stacy Phipps, 206.404.LOFT or sphipps@matrixrealestate.com. www.tracelofts.com
Disclaimer: I own at Trace Lofts.