I'd hardly call a 2,697 square foot unit at Millenium Tower a "luxurious pied–terre" [sic]. Luxurious yes, pied-a-terre, which is French for, "a small living unit usually located in a large city some distance away from an individual's primary residence", no.
Semantics aside, this Olson Sundberg Kundig Allen unit is eye-catching.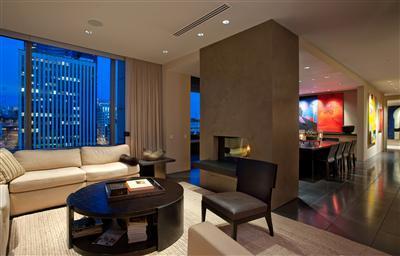 A little pricey at $1,895,000, it last sold for $1,750,000 in 2005.
And wait, is it Millenium or Millennium? Folks seem to be divided on that.
Now if unit 1703 isn't big enough for you, unit 1501 is back on the market, this time at $3,675,000. It's been languishing on the market for over a year and is now priced below what it sold for in 2007 ($3,895,000).