I keep a close eye on the sales at Trace Lofts, the building we live in; after three years there are still a few units that have never been lived in for sale.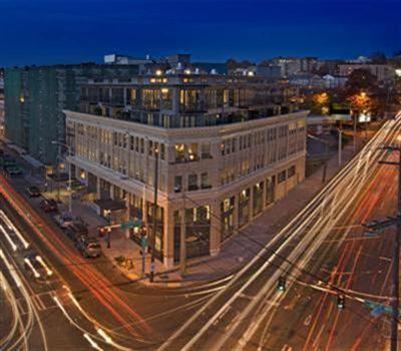 Looks like #406 recently sold for $346,000, a far cry from the $525,000 it was listed at when Trace went on-sale in April 2007. The unit is 789 square feet for 1 bed, 1 bath. At $439/square foot this definitely hurts the value of my unit. Thankfully I'm doing a streamline refi and won't need an appraisal! But compared to what sold recently at the Olive 8 auction, $439/square foot is a good deal for the developer.
According to their available homes sheet [pdf] there are now three remaining units that have never been lived in:
#403, 2 bed, 2 bath, 1,154 square feet – $699,950
#407, 1 bed, 1 bath, 703 square feet – $369,950
#506, 1 bed, 1 bath, 787 square feet – $499,950
Update: Trace confirms via Twitter that there's only those three units left. And the buyer of #406 is Michael. Welcome Michael!
Disclaimer: Trace Lofts is an advertiser here.