We already pointed out the two resales (unit 200-B and unit 200-D) at Ravenna's Park Modern, a Build LLC project, in our open house post on Friday but I like it too much not to show a few more photos :).
Here are photos from unit 200-D: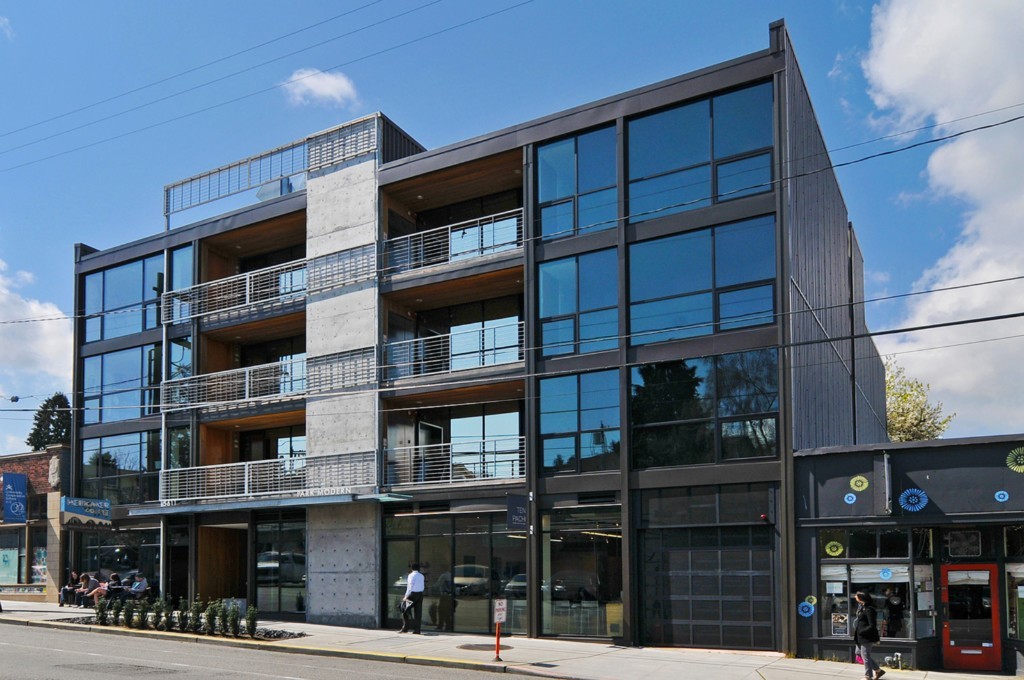 It is interesting to note that the units are for sale by two different owners yet share a listing agent. Be curious to know why they came on the market at the same time.
#200B is 1,006 sq ft listed for $409K (last sold for $465K in March 2008). $407/sq. ft.
#200D is 1,097 sq ft listed for $459K (last sold for $525K in Nov 2007). $418/sq. ft.