Would you have guessed that this unassuming condo building at 1111 E John St has a unit, #8, which has a 20′ atrium with skylight and private rooftop deck?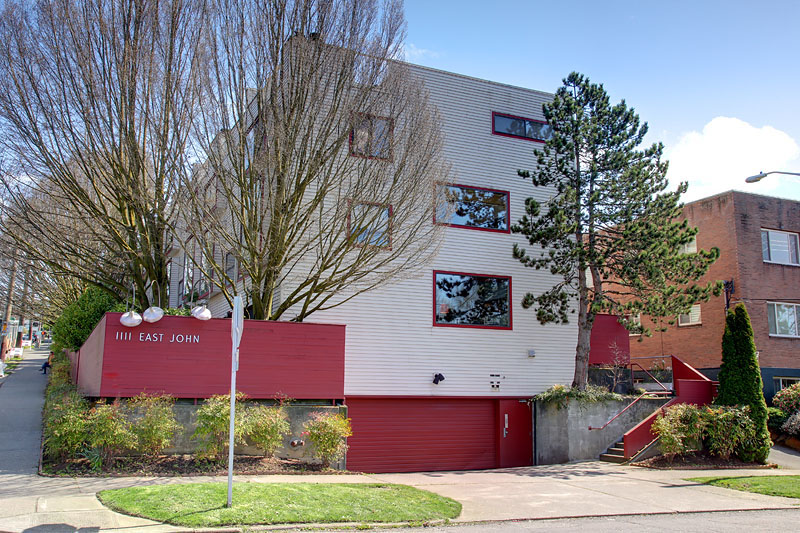 Granted it does have some other not-so-winning features like an original kitchen, black & white tile in the bathroom, mirrored fireplace, and the bedroom has an opening to the atrium.
This 2 beds, 1.75 bath, 1,200 square foot unit is listed at $375k. Last sold in 2003 for $285k.