Seattle has 89 condos and townhouses with open houses this weekend. Picks for the weekend include two contemporary style townhouses in West Seattle, a resale at Gallery, and a maybe showing at Veer Lofts.
2204 California Ave SW Unit C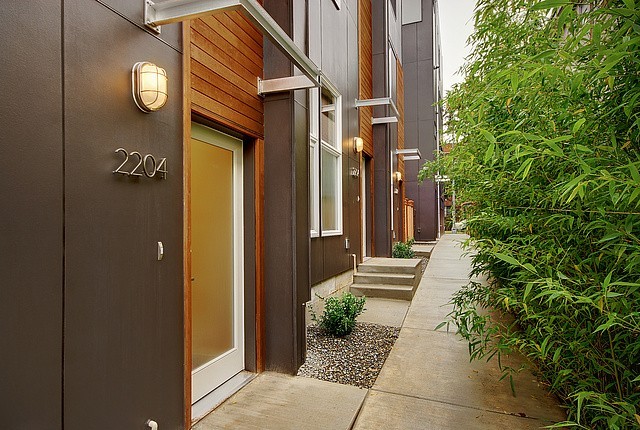 Saturday, 1-4PM
This new construction townhome in North Admiral contains 3 bedrooms and 1.75 baths. The 4-star Built Green townhouse offers bamboo floors, quartz countertops, and hydronic wall heating for $300K.
4802 42nd Ave SW Unit A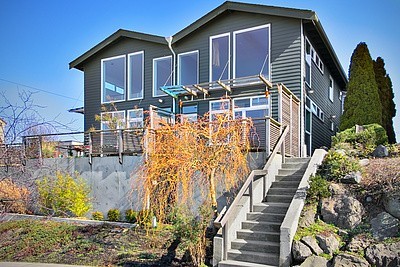 Sunday, 1-4PM
Lofty and well-located in West Seattle is this 2 bedroom, 1.75 bath townhouse that was just listed today. The views of the sound, exposed beams, concrete floors, and high end finishes can all be had for $415K — that's just $3K over its 2004 purchase price.
2911 2nd Ave #618


Saturday, 12-3PM
If you feel like you missed your chance to live at Gallery because it is basically sold out just remember there's always resales. For example, this 1-bedroom on the 6th floor was recently listed for $337K ($10K less than it sold for in 2009). The 845 square foot condo is price at $399/sf which is about what 6th floor units have sold for in the past 3 months.
401 9th Ave N #212


Sunday, 1-4PM
The cryptic description in this Veer loft listing makes it sound like you'll be one of the first to view it on Sunday. And really does a Veer Loft in South Lake Union really need more description than 1 bedroom, 1 bath, and 785 square feet? Last purchased in 2008 for $405K, the 2nd floor loft showed up on the MLS today for $280K.