Small Loft at Pike St Lofts
Can't afford the sexy $500k+ places that I usually blog about?
Here's a $250k unit in a building I like on Capitol Hill. It's at 615 E Pike: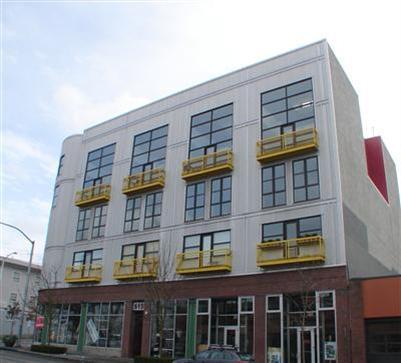 Looking at the interior photos its got some funky bed on top of a bookshelf sleeping loft thing going on:
And it drives me nuts when listing agents don't put in the square footage.