Pontedera Ribbon Cutting April 7
Pontedera condos down in the Central District are now done and have hit the MLS.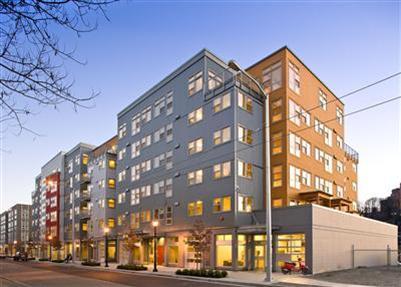 Pontedera was developed by HomeSight a non-profit development corporation. Prices range from $199,900 (unit 611) to $505,000 (unit 605). In terms of incentives there's a 12 year tax exemption, no HOA dues until February 2011 and up to $120k in purchase assistance available to borrowers with household incomes of 80% or less of area median income.
There's a ribbon cutting ceremony Wednesday April 7 at 10:30. They'll have representation from the Mayor's office and the Washington State Housing Finance Commission, Impact Capital as well as a couple of buyers at the event.