Open Houses This Weekend
There are 157 open houses in Seattle this weekend according to Redfin. Here's a sneak peek:
7 Harrison St #1


Sunday, April 25, 2010 1:00 PM – 4:00 PM
This is the cheapest real estate I've seen on the market in quite a while at $149K, and it's a fantastic location, half a block from Seattle Center. It doesn't give a square footage, but it doesn't look terribly small. I wonder what's wrong with it. The building was built in 1908, but the interior looks nice from the pictures. Is there a smell? An annoying neighbor? It's a coop. Maybe the board has been there since 1908 and refuses to make any improvements? It's on the first floor. Maybe crazy street people tap on the windows at night? Someone go and report back!
2101 N 55th St #109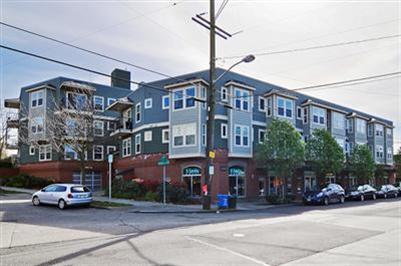 Sunday, April 25, 2010 1:00 PM – 4:00 PM
Tangletown. Say it out loud. It's fun! Tangletowntangletowntangletown. The unit looks average. The kitchen's a bit strange, but I love the neighborhood! Mighty-O Donuts, Elysian Brewing Company, and Diggity Dog all right next door. If I was going to retire and attempt to get as fat as possible, this is where I would do it.

1401 5th Ave W #301



Sunday, April 25, 2010 12:00 PM – 4:00 PM
Yes, this one-bedroom unit in Queen Anne does come with the library ladder. Library ladders are the sexiest thing in the world. You don't have to agree with me to buy this unit, but it would be a crime against humanity if you didn't at least offer to vacate it for an evening and invite over some hobbyist filmmakers.

525 Belmont Ave E Unit 8D


Saturday, April 24, 2010 2:00 PM – 4:00 PM
Who knew this gorgeous little unit was sitting in such an ugly old building? Granite, and marble, and bamboo, oh my! The mirrored wall is cheesy, but you can always replace that. Plus it's only two blocks from the very beautiful Capitol Hill Library where you can hide with a video camera until after they close. No, don't do that. I'm joking. Mostly.
3900 2nd Ave NE #402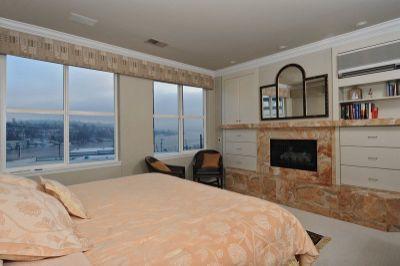 Sunday, April 25, 2010 1:00 PM – 3:00 PM
Have you ever seen such a hideous marble fireplace? Maybe it's the pseudo-matching bedspread that makes it look hideous. Would it look better if you did the room in browns and reds? It would be hella expensive to tear that thing out. But I suppose if you have $999K to spend on the corner penthouse surrounding it, you can afford to use it for diamond-bladed chainsaw practice if you so choose.