Queen's Court Price Reductions
We haven't really blogged about Queen's Court, at 124 Warren Ave N, a historic conversion across the street from Key Arena, but we got a note about some recent price reductions there and thought we'd post their pricing sheet and pass along the news:
Just wanted to drop you a quick line and let you know that there has been a significant price reduction at Queen's Court Condominiums, 124 Warren Ave N. See the attached pdf for details. Most units have been reduced by $9,000 – $25,000. We also have special financing in place for units A, 203, and 305 involving rates bought down by the seller. If you aren't familiar with Queen's Court – 1930 building, old world charm with nice updates – granite counters, stainless steel appliances, coved ceilings, etc.
Queen's Court doesn't have a website so I turned to Redfin for some more details but unfortunately the listings don't really have any photos. This of course violates Urban Living's rule of thumb to make sure your listing has great professional photos before you do something like reduce prices. Here are the best two out of the four photos they have up on their listings: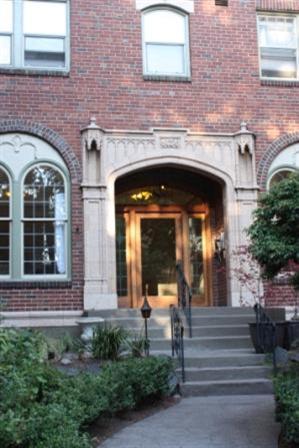 I emailed the listing agent for more info and got this update on sales:
There are 34 units total, of which 14 are still available. FHA/ VA financing available. 2 parking spaces are still available for purchase, and there are great leased parking options very close by.
As well as a few more pictures.
Love reading Urban Living? Join us in raising money to fight cancer. We've raised $270 so far.