Classy Cristalla Condo
This classy 1 bedroom, 1.5 bath condo on the 20th floor of the Cristalla is one listing I find myself returning to over and over again. It was, after all, featured in Seattle Homes & Lifestyles — and apparently I'm a sucker for well-staged condos.
Currently listed for $450K ($100K less than it last sold for in 2006), #2006 offers 811 square feet of open layout, with sliding doors that enable you to close off the bedroom for privacy. Besides the well-staged furnishings, I do have a heavy appreciation for the graduated layout which helps to create the feeling of individual rooms (even a little office space).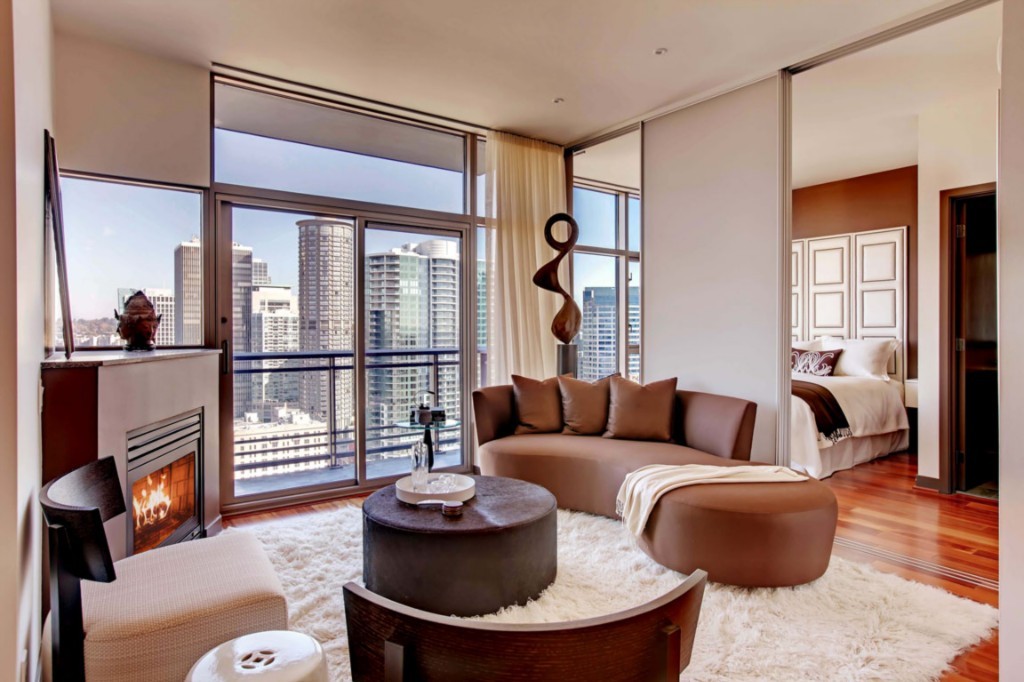 There are 10 active resale listings in the building and nearly as many have sold in the past year. Current active listings average $560 per sq ft; however, in the past year, units have sold at an average of $469 per sq ft. That said, the lower floors sell closer to $450 per sq ft and the upper floors closer to $560. #2006 is on an upper floor and its ask is $555 per sq ft.
Located at 2033 2nd Avenue, Cristalla is a 23-story luxury high-rise with 191 total units that was completed in 2005. Amenities include 24-hr concierge, jacuzzi, sauna, steam room, gym, yoga room, and a dog run. The building was developed by Murray Franklyn and designed by architects Weber Thompson.