Six Pack of Townhouses in Judkins
Last week this six pack of bank owned townhouses at 943 Martin Luther King Jr Way S was listed for $1.77M. It's an incomplete project sold as is but the listing says the permits are still active and much of the work has been completed for you.
Each townhouse is three stories with a rooftop deck, plus radiant heat concrete floors, open riser stairs, raised vessel sinks, and bamboo and tile in bedrooms and bathrooms. According to what's on Zillow, the townhouses are each approximately 1,420 square feet with 3 bedrooms, 2.5 baths.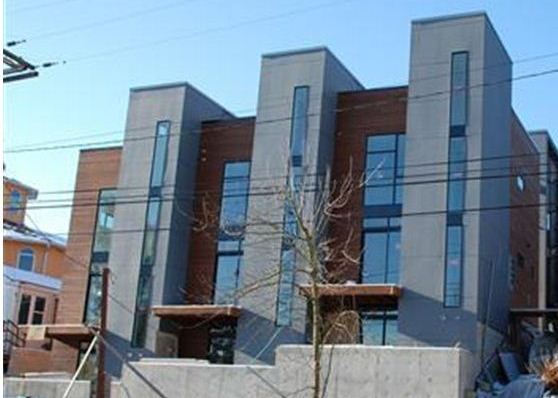 The only photo is of the exterior, but looks to be an interesting project with an admirable set of interior features.
The last time Urbnlivn saw an unfinished pack-o-homes listed was with Capitol Hill's Twenty Five on the Park almost a year ago (the 2-pack and the 3-pack sold, but I don't see that they have been listed as individual units since?).