Cheerful Interiors in a 12th Floor Bellora Condo
An enjoyable weekend of (mostly) sunshine also marked the listing of this cheerful sub-penthouse at the Bellora. Situated on the 12th floor, the 2-bedroom, 2-bath condo has brightly-accented interiors that invoke the cheerfulness found on the first sunny day of a Seattle spring. It is offered at $925K.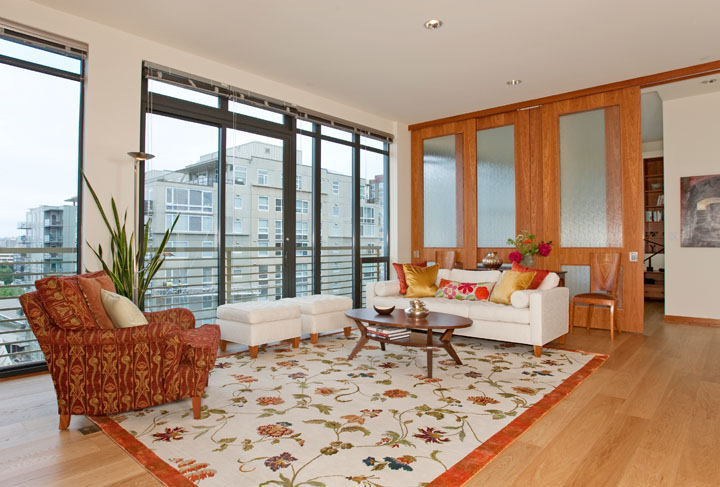 The condo has the usual baseline for what we like here at Urban Living – an open layout, floor-to-ceiling windows, and hardwood floors. However, take note of the unique features that include a clever hide-away office and the wine chiller in the chef's kitchen. Whoever owns this 1,772 square foot condo has their priorities straight by providing nearly the same amount of storage for wine and food as for the work :).
And judging from the listing images, this condo faces north so its views won't be impacted by Joseph Arnold Lofts, a 13-story apartment building that is proposed to be constructed on the south side of the Bellora.
This cheery sub-penthouse is located at 2716 Elliott Ave #1204 in Belltown. Built in 2003, the Bellora is a 13-story building of 89 condos within close proximity of the Olympic Sculpture Park.