Anhalts For Rent or For Sale on Cap Hill
On Capitol Hill at the north end of Broadway, you'll find two Anhalt buildings: Ten-o-Five Apartments and the condos across the street at 1014 E Roy St. I have occasionally noticed the vacancy sign at Ten-o-Five when walking by, each time curious about the building with its turrets and Tudor-styling. And this week a For Sale sign popped up across the street for a top floor unit at 1014 E Roy St.
Both are two bedroom units and just over 1,200 square feet — the condo building was constructed in 1928 and the apartment building in 1930. The apartment at Ten-o-Five is asking $2380/mo + utilities while the condo was just listed for $425K + $415/mo in HOA fees. The condo does not include a parking space and parking at the apartment is $125/mo additional (interestingly, according to Vroom Journal the Ten-0-Five featured the first underground parking garage created for an apartment building in Seattle).
The apartment:
The condo: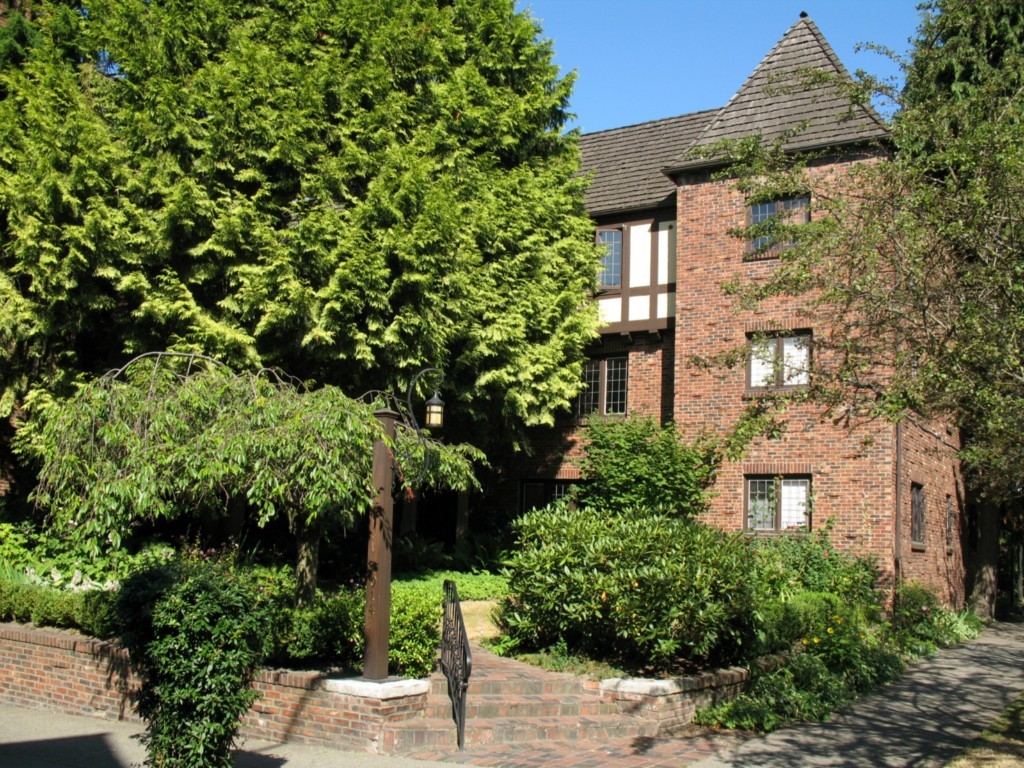 Only one or two units have sold each year in the 14-unit, boutique condo building at 1014 E Roy St. Although one unit in the building garnered as high as $446/sf in 2008, the current condo's asking price of $350/sf is just above what a top floor unit went for in 2005.