Built Green Townhouses in Ballard
Four brand new, Built Green townhouses were just listed in Ballard for prices ranging from $379K to $449K. Only two of the townhouses have rooftop decks but all have some interesting bells and whistles.
The interiors are fairly modern with their concrete and "hand-scraped birch" floors, hemlock mouldings, and steel railing. The kitchen offers an interesting look with its (narrow) upper shelves, polished concrete counters, and, hold up, is that a wine refrigerator? On the green side, it lists Energy Star stainless appliances and radiant heat floors (although why not throw in a tankless water heater?).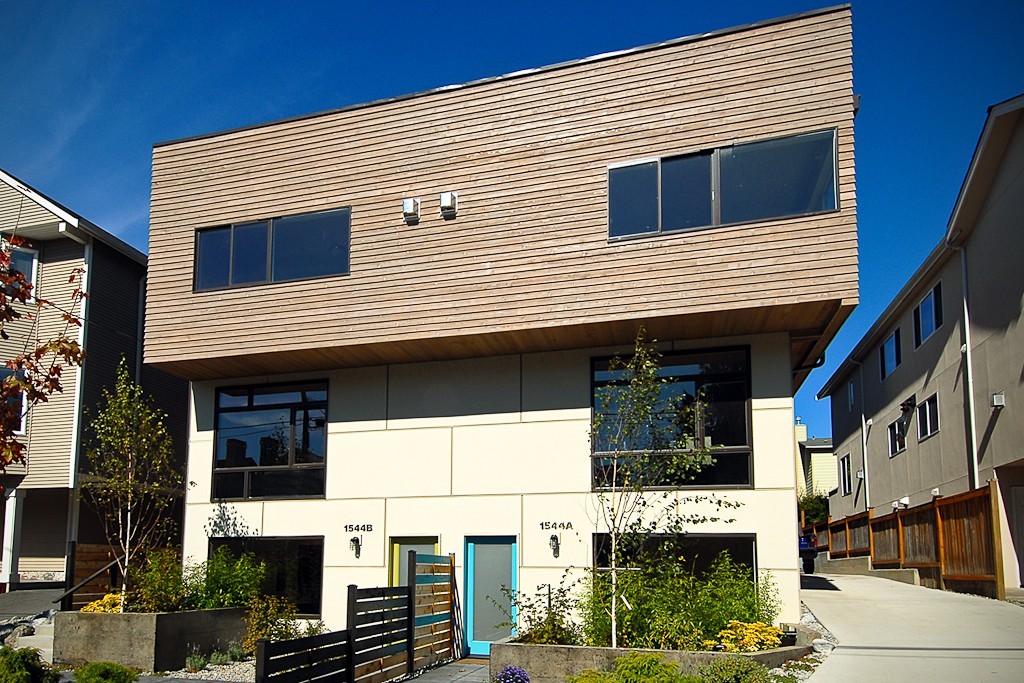 The townhouses seem average in square footage – if a little conservative – with the smallest, 1-bedroom unit clocking in at 1,248 square feet and the largest 2 bedroom at 1,502 square feet. Price per square foot ($298/sf to $304/sf) is just below what newer construction townhouses have sold for in Ballard recently ($306/sf is the average price of six sales in the past six months, 2009 or newer).
Of course, if a loft-like interior is more your thing, you can always check out this townhouse on NW 61st with the shiny, red kitchen cabinets and loft style great room.