Open Houses This Weekend
There are 86 condos and townhouses offering open houses in Seattle this weekend. Those new-to-the-MLS townhouses in Ballard have an open house scheduled (Saturday, 1-4PM) as do the following condos:
2033 2nd Ave #1108


Sunday, 11:30AM – 1PM
As of Oct 11, this 11th floor condo at Cristalla will have been on the MLS for a year. In that time the 1-bedroom has dropped its price from $325K to a more reasonable $279K (although that's still $50K above what it was purchased for in 2005). In August, we noted a 2-bedroom on the same floor that sold for $512/sf which is higher than the $462/sf that this place is asking currently.
1700 N Northlake Way #322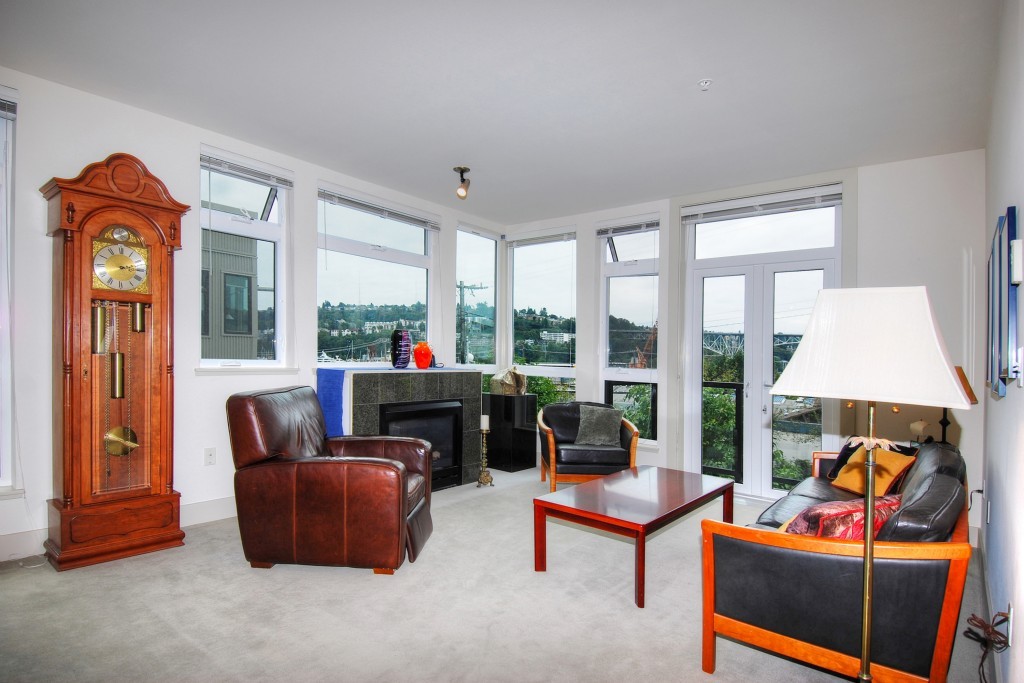 Sunday, 1-3PM
A smaller, loftier unit at the Regata went pending in a matter of days back in August when it listed for $400k ($404/sf). If you're still hankering to live steps from Gas Works, this 3rd floor, corner unit is an option. No loft space or wet bar but it does offer an open layout and floor-to-ceiling windows for $440K ($428/sf).
4111 Whitman Ave N #204


Sunday, 2-4PM
The arrow says you could live here in Fremont for $165K. The 1-bedroom, 1-bath condo with 611 square feet is in the Sage, a 14-unit building that was updated in 2005 with things like modern cabinets, new fixtures, and marmoleum (?!).