Open Houses This Weekend
Are the holidays over yet? Oh, guess not because there's only 36 condos and townhouses offering open houses this week. Pickings are slim, folks, but here's a few for you + my one Christmas shopping tip for the year — an exclusive if you will.
That super green (aka 5-star Built Green) townhouse that was listed earlier this week is showing its stuff. Definitely worth stopping at 1911 E Pine St on Sunday, 2-4PM.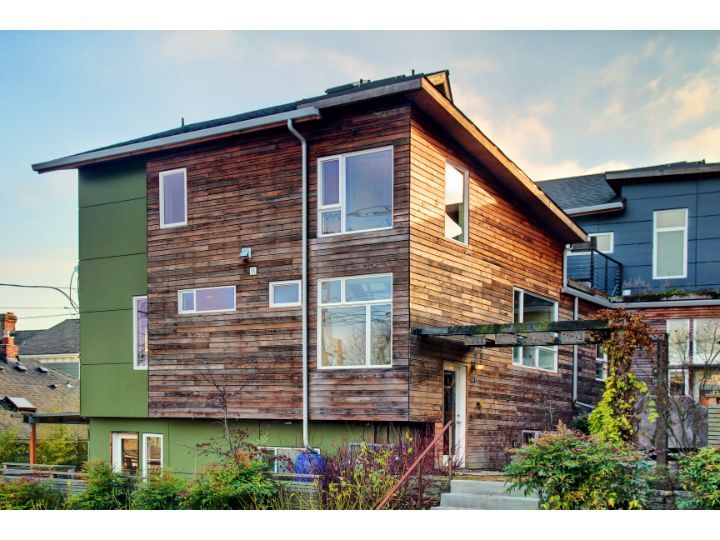 Also, these new construction developments have open houses most weekends and this one is no exception:
Hjarta in Ballard at 1530 NW Market St on Saturday & Sunday, 12-3PM. LEED certified and the like – although keep in mind that Hjarta II is one step closer to breaking ground.

Highbury just sold a couple of townhouses but there's still a few remaining in this Capitol Hill development. 109 13th Ave E on Sunday, 1-4PM.

Harvard and Highland in North Capitol Hill have a few million dollar condos to show. 1185 Broadway Ave E on Saturday & Sunday, 12-5PM.

Of course, if you are gift shopping instead of house shopping this weekend then here is my one tip for the year: go to Butter Home in Melrose Market. Butter has a great collection of unique gifts and home accessories and they are offering a discount this Sunday in conjunction with free food tasting at the restaurants in the same building.
When I nearly crossed off everyone on my list by purchasing in that one store alone, I thought it was just me. However, in comparing notes with my friends, they have found similar success there. If you are desperate and hungry this weekend, this seems like an ideal place to go :).