Open Houses This Weekend
What a difference a week (and less snow) makes! Last weekend, as the snowpocalypse was calling it a wrap there were 33 open houses scheduled; however, this week you have 81 condos and townhouses to choose from in Seattle. And a fair amount of newly listed properties including a unit at Queen Anne High Condos, Brix, and Bagley Lofts.
Of course, if you want to see new construction that's been newly listed then we'll just remind you that Sanctuary's sales office is open (listings) and Howell Street Lofts is hosting a party & open house this weekend as well.
1400 2nd Ave N #291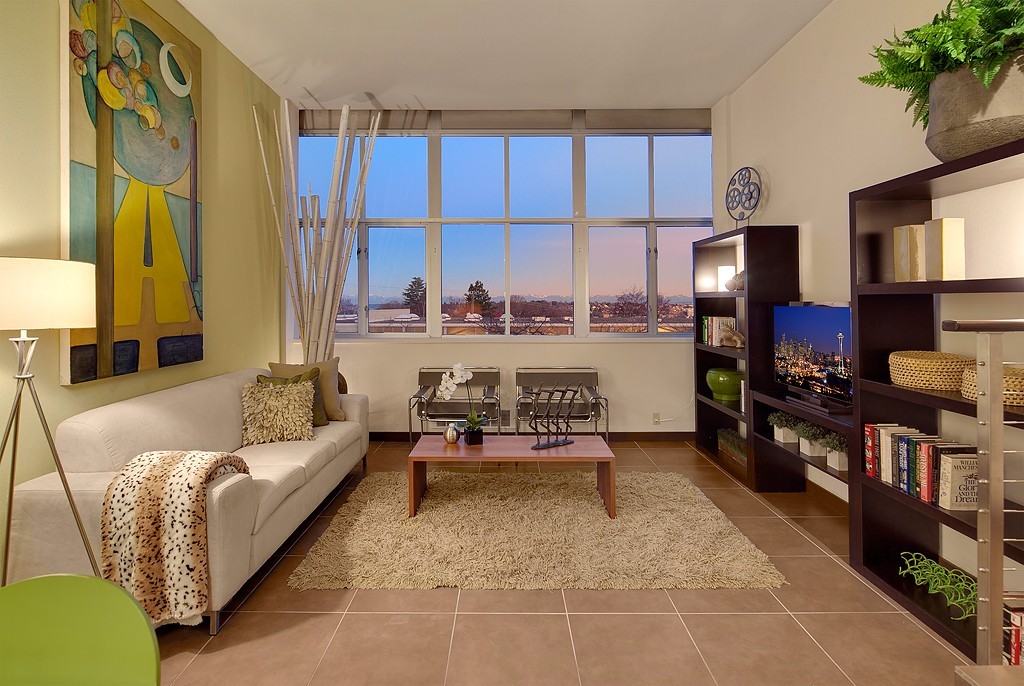 Saturday, 11AM-3PM
The first townhouse resale at Queen Anne High since 2007 was listed this week for $448K. Its past life as part of the Industrial Arts Building of the school is now a 2-bedroom, 1.75-bath unit with 1,164 square feet, modern interiors, and great (great!) views. Two things to be aware of: the recent $9.4M lawsuit judgement in favor of the owners and the lack  of FHA approval (presumably because owner occupancy is at 65%). If you are in need of one bedroom instead of two, this unit will also be available to view.
530 Broadway Ave E #410


Sunday, 1-4PM
If you are looking on Capitol Hill and want to live right on Broadway, then maybe you'll check out this newly listed condo at Brix. 2 bedrooms, 1.75 baths, and 1,089 square feet for $519K. Looks like this building isn't currently FHA-approved either.
4433 Bagley Ave N #310


Sunday, 2-4PM
I'm not sure a loft lover could do better in Wallingford than this top floor unit with 14′ ceilings and polished concrete floors at Bagley Lofts. 1 bedroom, 1 bath, and 854 square feet is asking $359K.
Disclaimer: Sanctuary is an Urban Living advertiser.