42 Condo and Townhomes Sold Last Week
Kara is going to pick up the "Interesting Sales" column on Monday's going forward (yes, today is Tuesday :)). Welcome Kara!
There were 42 condo and townhome sales last week, including 3  Olive 8 Condominiums, a Sanctuary unit, and a piece of the old Colony.
737 Olive Way #3703
This 1 bedroom 1.5 bath was originally listed for $615,000 back in March and sold for $580,000.
213 12th E Unit B
The 3 bed 2.5 bath in Capitol Hill screams sustainability, and has a walking score of 95, but I think the professionally landscaped front garden is actually the most attractive feature. Matt thought it was overpriced at $589k, guess he was wrong!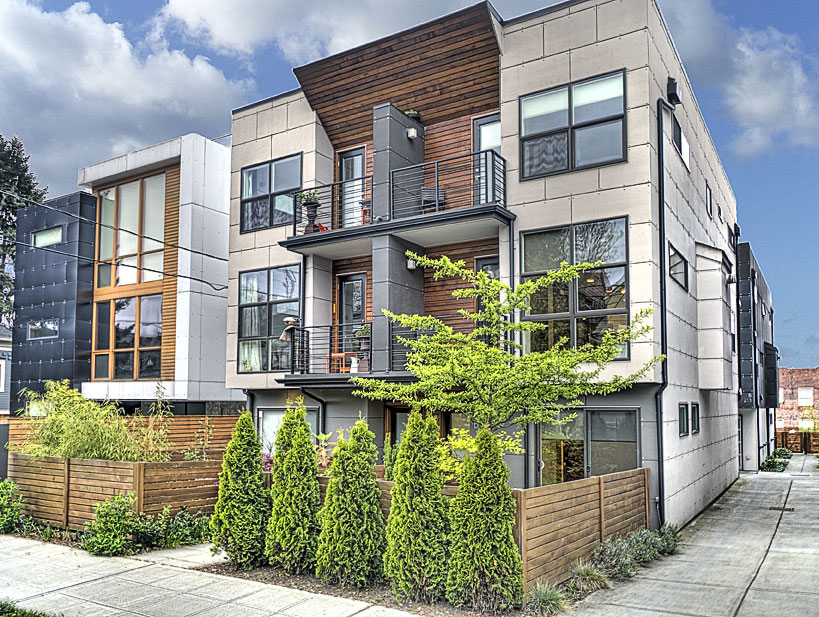 615 Boren Ave #26
A piece of the old Colony sold last week; Built back in 1909, # 26 is the SW corner unit, and this 2 bed 1 bath has the best of both worlds from new and old world charm. It went for $325k, but was originally listed at $375k.