Another Unsuspecting Gem: Madison Valley Edition
Welcome to Chad! Chad is a long time Urban Living reader and a friend who works at Redfin. While he used to be a real estate agent he now spends his days working out of Redfin's HQ. Chad has a more craftsmen bent than I do so expect a little more diversity in what you see on the blog. – Matt
This new listing in Madison Valley somehow didn't hit my radar when it came on the market last week. It's a newly built (2003) modern home with three bedrooms upstairs and a separate one-bedroom apartment in the basement (which, by the way, was rented out almost every night in January).
It's a little on the expensive side for Madison Valley at just under $900K, but I don't think it'll sit for too long. I mean, who doesn't want to buy a house from a cabinet-builder and an architect? The built-ins are abundant (and real wood!) and it looks like the spaces are well thought-out.
The bewildering thing is that, like the North Beach mid-century Matt wrote about a few days ago, this house has a split personality–the outside looks like an updated foursquare and the inside belongs in Dwell.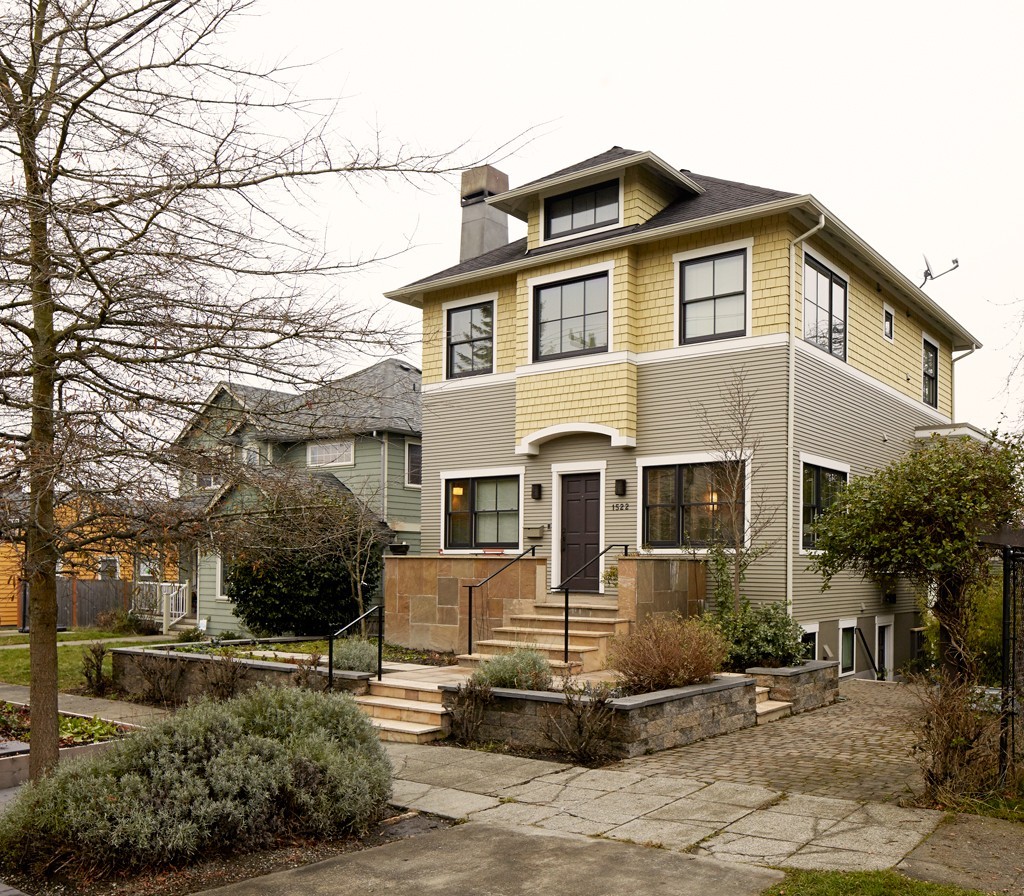 The Redfin Agents who toured the place had mostly great things to say, but noted the fact that there's no en-suite bath for the "master," which is uncommon for this price point. This house seems like the right fit for someone who cares more about design than square footage.
You can learn more about the apartment on the sellers' website, which includes rental rates and additional photos.