Interesting Sales Last Week
There were 36 condo and townhouse sales in Seattle last week according to Redfin. Here are a few standouts: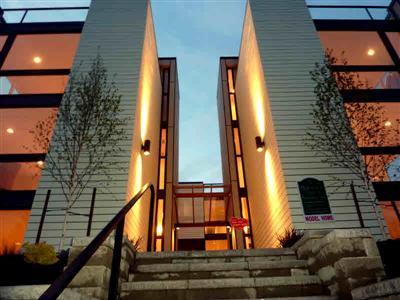 This two-bedroom townhouse in the "808 in Fremont" development sold last week for $535,000 after only a month on the NWMLS. It was listed at $549,000. It includes 1,745 square feet. According to their website, all four townhouses in the development have already sold.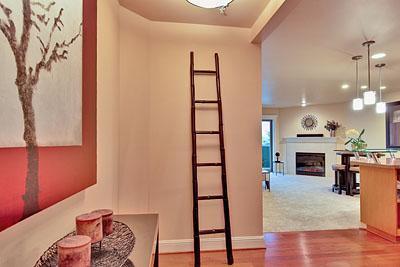 More staging with ladders! I thought this was odd the first time I saw it. This looks like it could even be the same ladder! Someone please inform this poor decoration-impared agent that propping a ladder against a wall does not make it more likely that the unit will sell. On the other hand, this unit did sell for $292,000. It's a two-bedroom in Magnolia. Maybe it's a magical ladder. Have you seen this ladder in another listing? Did it sell?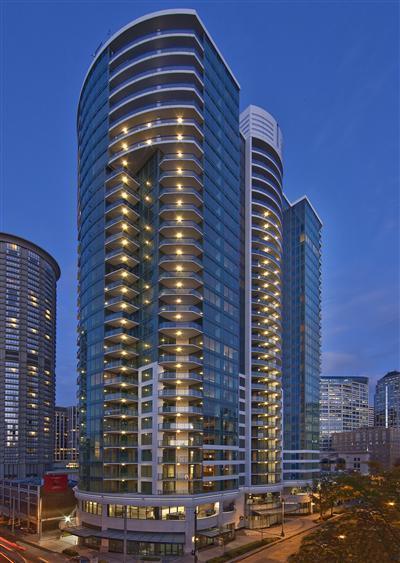 Escala sold three units last week – Unit 1103 for $549 per sq ft, Unit 1703 for $576 per sq ft, and Unit 1904 for $607 per sq ft. That's quite a lot higher than the downtown average of $482 per sq ft.

This one-bedroom unit is in that giant 234-unit building on the waterfront just west of Pike Place market. It sold in 2005 for $394,150, was listed in April of this year for $372,500, and sold last week for $360,000.

This one-bedroom unit in Asia Condominiums in the International District sold last week for $185,000. That's quite a plunge from its 2006 price of $297,900. The average list price for the International District is right between the two – $219,950.