Fifth and Madison Penthouse For Sale (or Trade?)
The penthouse on the 24th floor of Fifth and Madison was listed on the MLS yesterday for an asking price of $1.674M. The 3-bedroom, 2.25 bath condo has the great views and quality finishes that you would expect from a downtown penthouse, with the added bonus of residing in one of the first notable examples of green high rises in Seattle.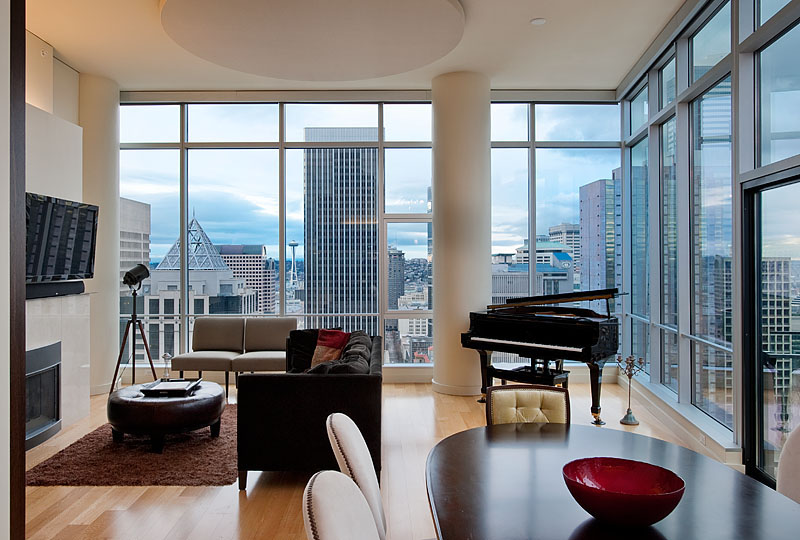 Built in 2008 by Turner Construction, the downtown condominium set an early example for green lifestyle as it was one of the first high rise condominiums in Seattle to achieve gold LEED certification. In addition to the half-acre public park at the building entrance (pictured below), sustainable building practices included:
…recycling 1,800 tons of material during construction, the design incorporated numerous green features, including stormwater management, a reflective rooftop, light pollution and water use reduction, water-efficient landscaping and low-VOC emitting material selections.
The penthouse has been on and off the listings since shortly after it was purchased in 2008 for $1.995M. Interesting to note that a quick search on the web showed that it was previously listed "for trade" on the Luxury Asset Network in December. So if you don't have the cash, maybe you can trade?