Union Arts Coop Loft For Sale
The Union Arts Cooperative at 1100 E Union St, right by where I live, has a loft for sale. This is the first time I've seen a unit for sale there. I've only ever been in the building once. The friend who invited me over seemed curious to know whether they were getting a good deal on renting a loft there. "Ugh, yeah, you have a south-west facing monster loft and you're paying how much for rent? Yeah, it's a steal! This is probably the second coolest loft I've been in!" Truth be told, I was pissed I didn't see the rental on Craigslist. I'd be out of Trace in a second to get into that space, especially considering it was nearly twice the size and much cheaper.
So needless to say I'm very curious about unit #3d which just hit the market for $890,000.
Hopefully either they get better photos or Corey can get us a visit to check it out.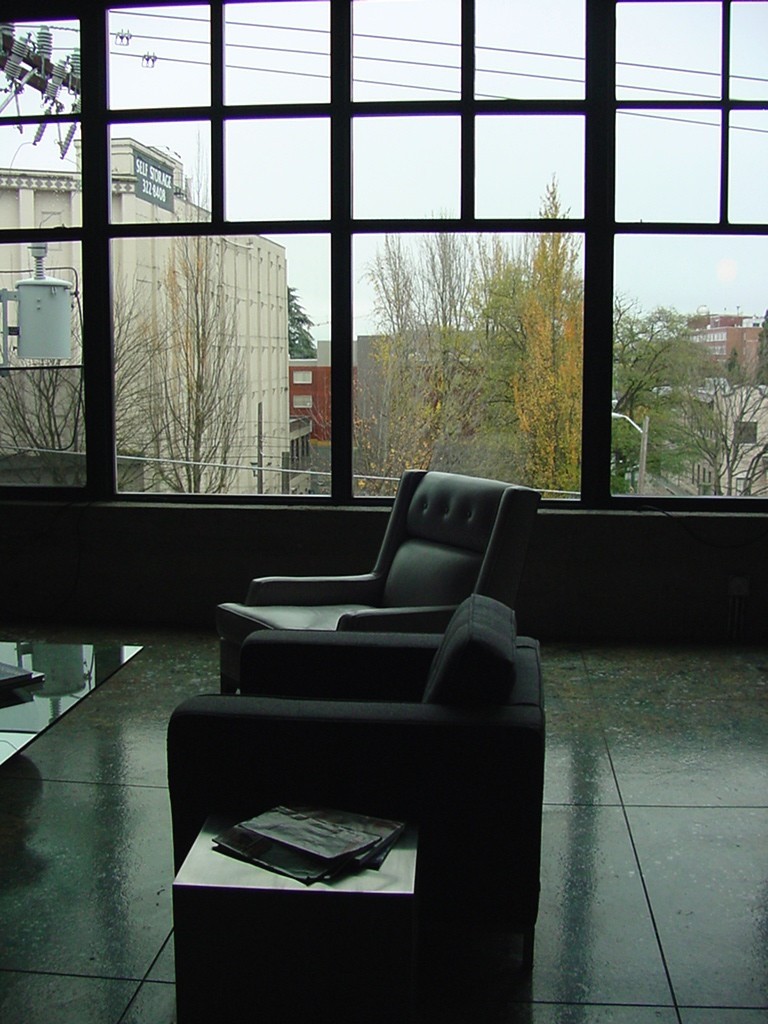 Curious to learn more about the Union Art Coop?
Unfortunately their website, http://www.unionart.coop/ is down. But the Google cache has the history on the place:
In the early spring of 1992, Karen Guzak and Gene and Lois Graham began to plan an artists' cooperative loft building, a renovation of a 1916 automobile warehouse and showroom at 1100 East Union Street. Patricia Brennan Architects was selected because of Pat's experience in renovating older buildings, as well as her understanding of artists' needs from her work on the Sunny Arms Cooperative and her own background as a painter.

After feasibility studies including extensive legal work, structural and seismic assessment; consideration of the commercial, historic, and urban nature of the location; addressing the needs of artists for flexible living and working space; working with parking requirements and other city code issues; and not least, the budget we decided to purchase the building. At the time of closing, two other shareholders, Robin Tichardson and Stan Zukerman, had made down payments on shares. With legal documents in place, we signed the building over to a cooperative form of organization which we named "Union Art Cooperative, Inc." and began advertising and selling shares.
A Seattle Times article also has some more info,AIA Homes Of The Month — Space Recast: 2 Buildings Are Ready For New Lives — Former Warehouse, Turn-Of-The-Century Duplex Become Artists' Colony And Low-Income Housing:
Patricia Brennan was project architect; she functioned less as a traditional designer than as a facilitator helping the dozen creative owners work within their budget to rehab and upgrade the building to code, to define the public spaces and private units, and to design the 1,200-square-foot roof garden.

Individual units, which combine living and work space, range from 1,000 to 3,000 square feet. Some smaller studio units gain space by means of lofts.

Brennan also designed the interiors of five units; the rest were either designed by owners or other architects. As Lois Graham observes, "the building ranges from very finished to unfinished space. And it has a total range of finishing materials."
Desperate for photos I found some photos of a unit on Seattle Dream Homes. And the architect has some photos on her site. Marlow Harris has a number of photos in her Flickr stream too.