Wallingford Farmhouse Gone Modern
If I wasn't so busy skiing last week I definitely would have posted this one sooner. 3932 Bagley Ave N is a 1912 farmhouse with a 3 story modern tower by architect David Coleman.
Priced at $750k it is 2,100 square feet, 3 beds, 2.25 baths.
Redfin field agent Nikki Callahan went to see it and this to say about it:
Home is pushed back from the street providing a secluded, quiet and private home. Lots of windows and an open layout invite abundant light. There are some funky features though – the toilet is in the shower in the master bath, literally in the shower. Small bedrooms. The upstairs bedroom is surrounded by windows and the views are trees and green, quite lovely. Access to the rooftop deck is through the master bedroom and a hatch that is difficult and dangerous to lift. You have to go up a wall ladder to get there and be very strong – signs say to rest the covering on your shoulder and push using your body weight. Newly finished hardwood floors. Yard is mostly in the front and low maintance due to rocks, bamboo and trees – a very zen type space. Unique home in a great area.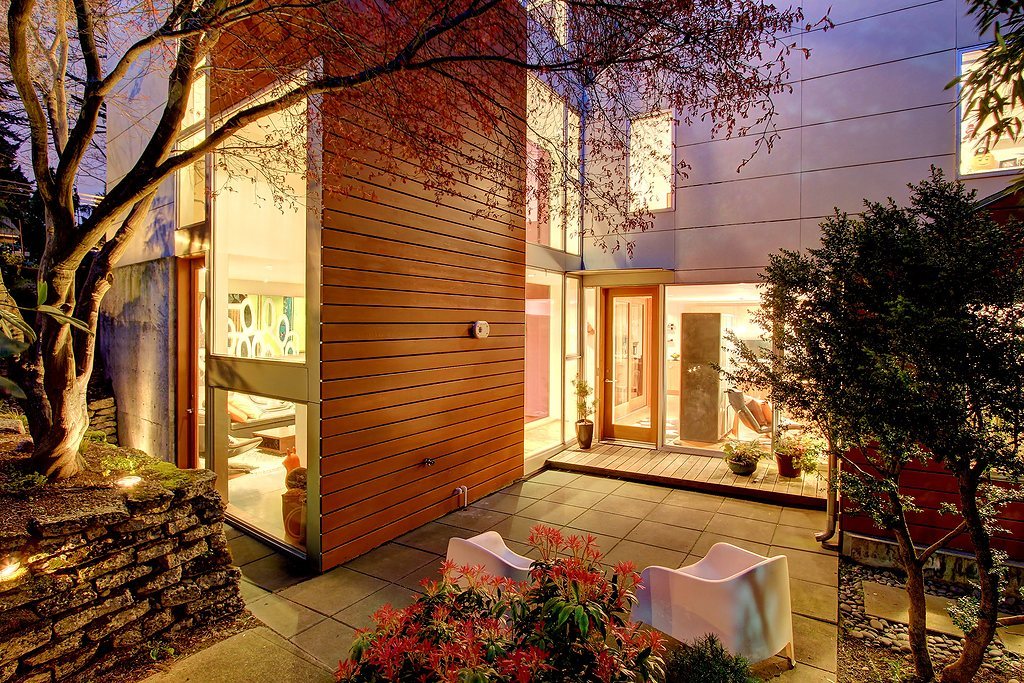 I sure don't see much of the original farmhouse!
Update: Pending!